We are your trusted paving contractor for all your crack-filling needs. Our team of experts has over 60 years of experience in repairing and maintaining asphalt surfaces. We pride ourselves on delivering high-quality work that exceeds customer expectations.
Crack Filling to Restore Your Roads
At iPave, LLC, we use the latest equipment and techniques to ensure that the cracks are filled correctly the first time. Our team of experts follows a standard process to ensure that the crack filling is done correctly:
Cleaning the Surface
We start by cleaning the surface of the pavement to remove any dirt or debris.
Crack Preparation
Our team will prepare the cracks by removing any loose materials and debris.
Applying the Filler
We use a hot pour rubberized crack filler to fill the cracks. This material is flexible and can expand and contract with the pavement, making it a durable solution.
Finishing Touches
Once the filler is applied, we smooth out the surface and ensure that it blends in with the surrounding pavement.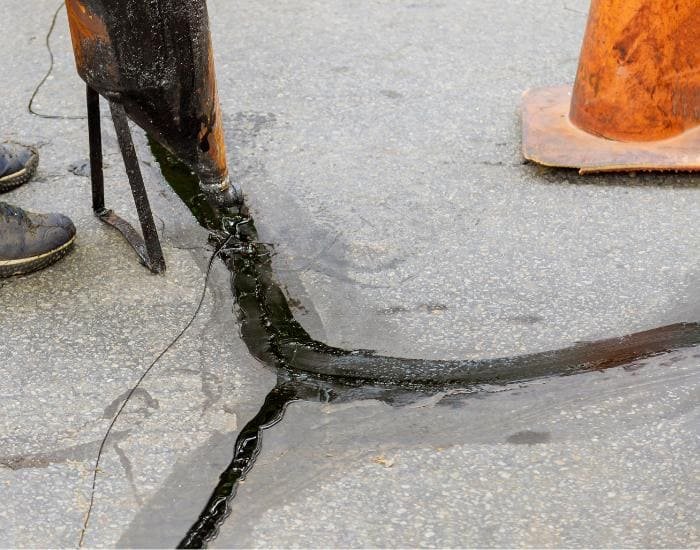 The Benefits Crack Filling Provides
What Does Crack Filling Add?
Asphalt crack filling is an essential maintenance procedure that provides numerous benefits to property owners. When done regularly and professionally, it helps extend the lifespan of your pavement, enhancing its overall durability and appearance. Crack filling prevents water from seeping into the pavement's base, reducing the chances of costly damage caused by freezing and thawing cycles. This process also helps maintain the structural integrity of the pavement, ensuring that it remains safe and functional for all users.
Key benefits of asphalt crack filling include:
Enhanced Pavement Lifespan: Crack filling effectively seals cracks, reducing the likelihood of further deterioration and prolonging the pavement's service life.
Improved Safety and Aesthetics: Filling cracks promptly prevents the formation of dangerous potholes and maintains the pavement's visual appeal, ensuring a safe and attractive environment.
Cost-effective Maintenance: Regular crack filling minimizes the need for expensive repairs and replacements, saving property owners money in the long run.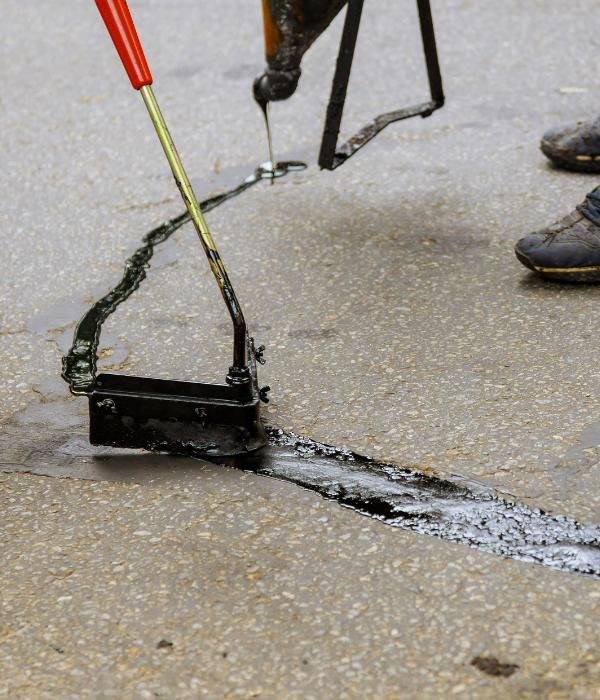 Click or call today for a free, no-obligation quote.
Why is Crack Filling Important?
Cracks are a common problem in asphalt surfaces, and if left unattended, they can cause further damage to your pavement. Crack filling is essential because it helps prevent water from seeping into the pavement and causing more extensive damage. It also helps to maintain the structural integrity of the pavement and extend its lifespan.
Click or call today for a free, no-obligation quote.