Your Trusted Paving Contractor in Cumberland County, PA
Contact Us Today for a
No-Obligation Estimate: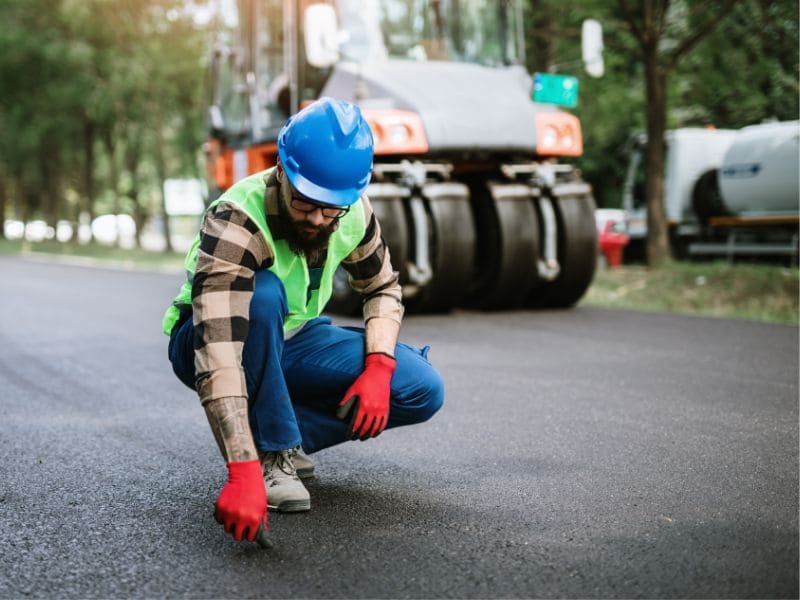 Expert Asphalt Paving Services
Asphalt Paving and Repair for Your Home
When it comes to asphalt paving for your The Environmental Benefits of Recycled Asphalt , PA home, iPave LLC stands out as the premier choice. Our extensive experience and dedication to excellence make us the go-to experts for transforming your driveway or pathway into a smooth and durable surface.
With our team of skilled professionals, state-of-the-art equipment, and high-quality materials, we deliver superior results that withstand the test of time. From meticulous site preparation to flawless installation, we take pride in our attention to detail and commitment to customer satisfaction.
At iPave LLC, we prioritize open communication, timely project completion, and competitive pricing. Trust us to enhance your home's curb appeal and provide a lasting solution for all your asphalt paving needs.
Increase Your Property's Value
The Benefits of Asphalt Paving for Your Property
At iPave LLC, we understand the importance of a well-maintained and functional commercial property. Our asphalt paving services offer numerous benefits that make us the ideal choice for your Cumberland County, PA business.
With our expertise in commercial asphalt paving, we provide durable and smooth surfaces that can withstand heavy traffic and harsh weather conditions. Our skilled team utilizes the latest techniques and premium materials to ensure long-lasting results and minimize maintenance requirements.
From parking lots to access roads and sidewalks, our attention to detail and commitment to excellence shines through in every project. We offer competitive pricing, efficient project management, and exceptional customer service, ensuring minimal disruption to your operations.
Choose iPave LLC as your trusted partner for commercial asphalt paving and elevate the appearance and functionality of your property. Contact us today to discuss your project requirements and experience the iPave LLC difference.
Experienced Professionals
iPave has over 60 years of experience in asphalt paving, ensuring that your project will be completed to the highest standards of quality and excellence. Our team takes pride in their work and will work tirelessly to ensure your satisfaction.
Personalized Service
We value our homeowner customers and prepare professional quotes based on their specific needs and our vast experience in the business. We conduct a thorough review and analysis of existing surfaces to ensure a stable base for paving.
Quality Workmanship
We use only the best materials and equipment to ensure that your project will stand the test of time. Our attention to detail and dedication to quality mean that you can trust your project is in good hands.
Customer Satisfaction
We put the happiness of our customers first with every job, and strive to make every paving experience exceptional. Our goal is to make sure your property stands out and reflects positively on your community.
Upgrade Your Properties with Professional Asphalt Paving
Call us today at
(717) 353-6812
to get your free no obligation quote in Cumberland County, PA. Upgrade your home and commercial properties with top-quality asphalt paving services by IPave LLC. Schedule a consultation now for a flawless paving experience!
Cities We Serve Within Cumberland County
Contact us now at (717) 353-6812 for a complimentary quote in Cumberland County, PA. Enhance your residential and commercial properties with premium asphalt paving services from IPave LLC. Don't miss the opportunity to schedule a consultation and experience flawless paving results!