At iPave LLC, we specialize in providing high-quality parking lot paving services for commercial properties, public accommodations, and multifamily properties. Our team of experienced professionals is dedicated to ensuring that your parking lot project is completed on time, within budget, and to your satisfaction.
Quality Parking Lot Paving Your Property
Parking lot paving is essential for creating a safe, efficient, and visually appealing space for vehicles and pedestrians. A well-paved parking lot ensures smooth traffic flow, minimizes the risk of accidents, and reflects positively on the property owner or business. By investing in professional parking lot paving services, you can achieve a durable and long-lasting surface that meets your specific needs and enhances your property's overall value. At iPave LLC, we offer a wide range of parking lot paving services, including:
Rough and Final Grading
Asphalt Paving
Concrete Curbs and Gutters
Swales
Striping
Signage
Wheel Stops
Our team has the knowledge and expertise to ensure that your parking lot project is completed to your satisfaction. We use only the highest-quality materials and the latest techniques to ensure that your pavement is durable and long-lasting.
Benefits of Parking Lot Paving
What Does Parking Lot Paving Add?
Parking lot paving enhances safety, aesthetics, and functionality. It promotes smooth traffic flow, reduces accidents, and reflects well on property owners, while providing a durable, long-lasting surface that boosts property value. There are several benefits to having a properly paved parking lot:
Improved Appearance
A freshly paved parking lot can significantly improve the overall appearance of your property.
Enhanced Safety
A smooth and well-maintained parking lot can reduce the risk of accidents and injuries caused by potholes, cracks, and other hazards
Increased Property Value
A well-maintained and properly paved parking lot can increase the value of your property and potentially attract new customers.
Lower Maintenance Costs
Regular maintenance of your parking lot, including sealcoating and crack filling, can extend the life of your pavement and help you avoid costly repairs
Click or call today for a free, no-obligation quote.
Why is Parking Lot Paving Important?
Why Should You Choose Quality Parking Lot Paving?
Your parking lot is the first impression your customers get of your business. A well-maintained and attractive parking lot can make a big difference in the perception of your business. It can also help attract new customers and retain existing ones. A poorly maintained parking lot, on the other hand, can have the opposite effect, potentially driving customers away. Moreover, a properly paved parking lot reduces liability by minimizing the risk of accidents and injuries. It also demonstrates your commitment to safety and professionalism, which is essential for building trust with your clients.
Regular maintenance and timely repairs of your parking lot contribute to its overall lifespan, saving you money in the long run. Ultimately, investing in high-quality parking lot paving services is a smart business decision that not only enhances your property's curb appeal but also provides a safe, functional, and welcoming environment for your customers, employees, and visitors alike.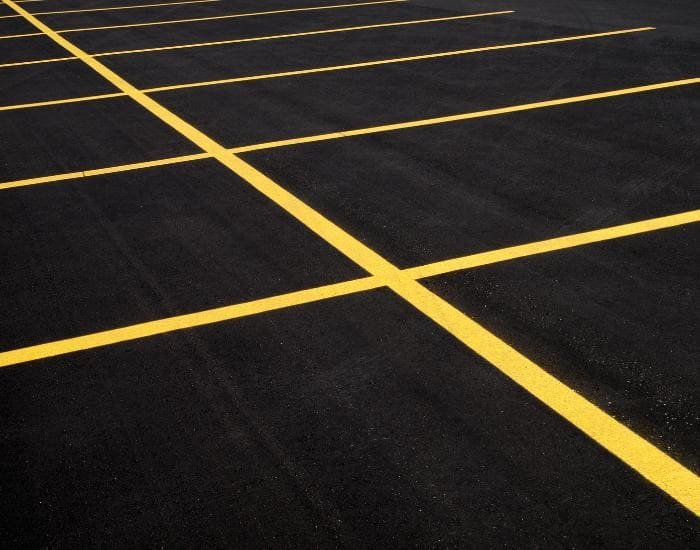 Click or call today for a free, no-obligation quote.