We are your trusted experts for all your sealcoating needs. Our team of professionals has over 60 years of experience in sealcoating asphalt surfaces. We strive to provide high-quality work that exceeds customer expectations.
The Sealcoating That You Need
At iPave, LLC, we offer a wide range of sealcoating services for both residential and commercial customers. Our services include:
Asphalt Preparation
We start by cleaning and preparing the asphalt surface to ensure that the sealcoating adheres properly.
Crack Filling
We fill any cracks on the asphalt surface before applying the sealcoat to prevent water and other elements from penetrating the surface.
Sealcoating Application
We use the latest equipment and techniques to apply the seal coat to your asphalt surface. Our sealcoating materials are of the highest quality, ensuring the longevity of the coating.
Line Striping
We also provide line striping services for parking lots, roadways, and other asphalt surfaces. Our team will ensure that the striping is done according to industry standards.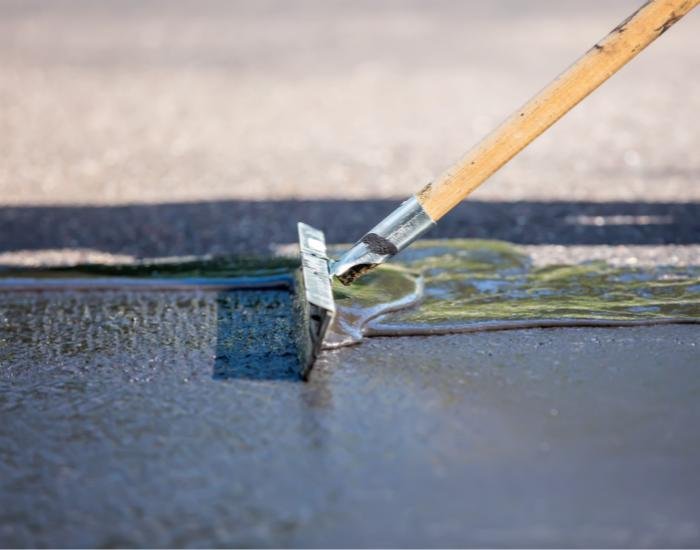 What Does Sealcoating Add?
Sealcoating is a vital maintenance procedure that offers numerous benefits to property owners, businesses, and municipalities looking to protect and extend the life of their asphalt surfaces.
Improved Aesthetics: A fresh sealcoat application gives the asphalt surface a deep, rich black finish, enhancing its appearance and boosting curb appeal.
Weather Resistance: Sealcoating helps prevent water infiltration, protecting the pavement from freeze-thaw cycles, which can cause cracks, potholes, and other damages.
Oxidation Prevention: The protective layer of sealcoating slows down the oxidation process, preserving the asphalt's flexibility and preventing premature aging.
Surface Protection: Sealcoating smooths the pavement's surface, making it easier to clean and maintain while reducing the risk of cracks and other damages.
Property Value: A well-maintained and sealcoated pavement contributes to the overall value of a property, making it more attractive to potential buyers or tenants.
Investing in professional sealcoating services is a smart choice for maintaining the longevity, functionality, and visual appeal of asphalt surfaces.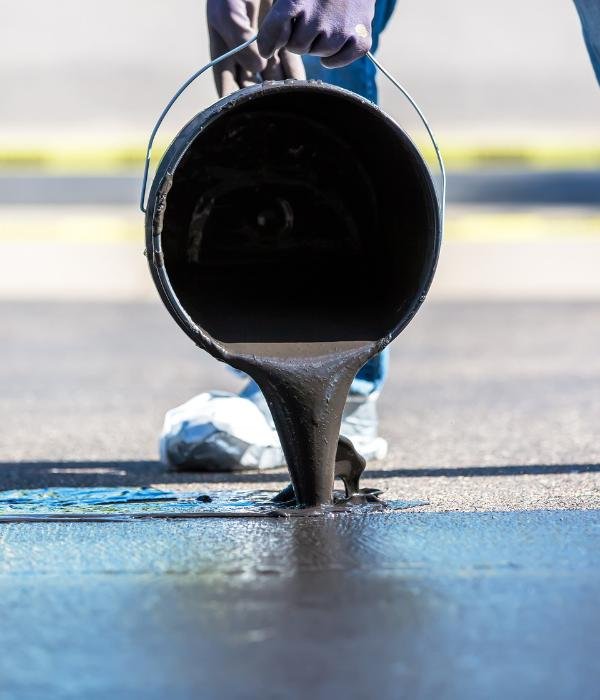 Click or call today for a free, no-obligation quote.
Why Sealcoating is Important?
Sealcoating is the process of applying a protective coating to asphalt surfaces to shield them from damaging elements such as UV rays, water, and chemicals. Sealcoating can extend the lifespan of asphalt surfaces, prevent cracks and potholes, and improve the overall appearance of your property. Additionally, it enhances skid resistance, making the surface safer for both pedestrians and vehicles. Regular sealcoating applications also promote cost-effectiveness by reducing the need for frequent repairs or complete pavement replacement. By investing in sealcoating services, you can maintain the integrity, safety, and aesthetics of your asphalt surfaces, ultimately protecting your investment and ensuring its long-term functionality.
Click or call today for a free, no-obligation quote.