You can trust us to handle all your asphalt overlaying needs. Our team of experts has over 60 years of experience in overlaying and maintaining asphalt surfaces. We take pride in delivering high-quality work that exceeds customer expectations.
At iPave, LLC, we follow a thorough process to ensure that the overlaying is done correctly and efficiently. Our process includes:
Inspection: Our team will inspect the existing surface to identify the extent of the damage and determine if overlaying is the best solution.
Preparation: We will prepare the existing surface by cleaning it thoroughly and ensuring that it is free from debris.
Bonding: We will apply a bonding agent to the surface to ensure that the new layer of asphalt adheres to the existing surface.
Overlaying: The new layer of asphalt will be applied to the surface, ensuring that it is level and smooth.
Finishing: Finally, we will ensure that the overlayed surface is finished correctly, including adding any necessary line striping and markings.
Increase Your Homes Value
What Are the Benefits of Asphalt Overlaying?
Asphalt overlays are an excellent option for those looking to repair or extend the life of their existing asphalt surface. Here are some of the key benefits of asphalt overlays:
Cost-effective: Asphalt overlay are a cost-effective solution for repairing or extending the life of existing asphalt surfaces. They are typically less expensive than a full replacement and can save you money in the long run.
Aesthetically pleasing: Asphalt overlays provide a smooth and level finish that is both durable and aesthetically pleasing. They can also be customized with different colors and textures to create a unique and attractive surface.
Environmentally friendly: Asphalt overlays are a more environmentally friendly option than completely replacing the existing surface. They reduce the amount of asphalt that ends up in landfills and minimize the impact on the environment.
Minimal disruption: Asphalt overlays require less time and disruption compared to a full replacement. This means that your business or home can continue to operate as usual during the overlay process, minimizing the impact on your daily life.
At iPave, we offer expert asphalt overlay services to help our clients extend the life of their existing asphalt surfaces. Our team of professionals uses the latest techniques and materials to ensure that your overlay project is completed to your satisfaction.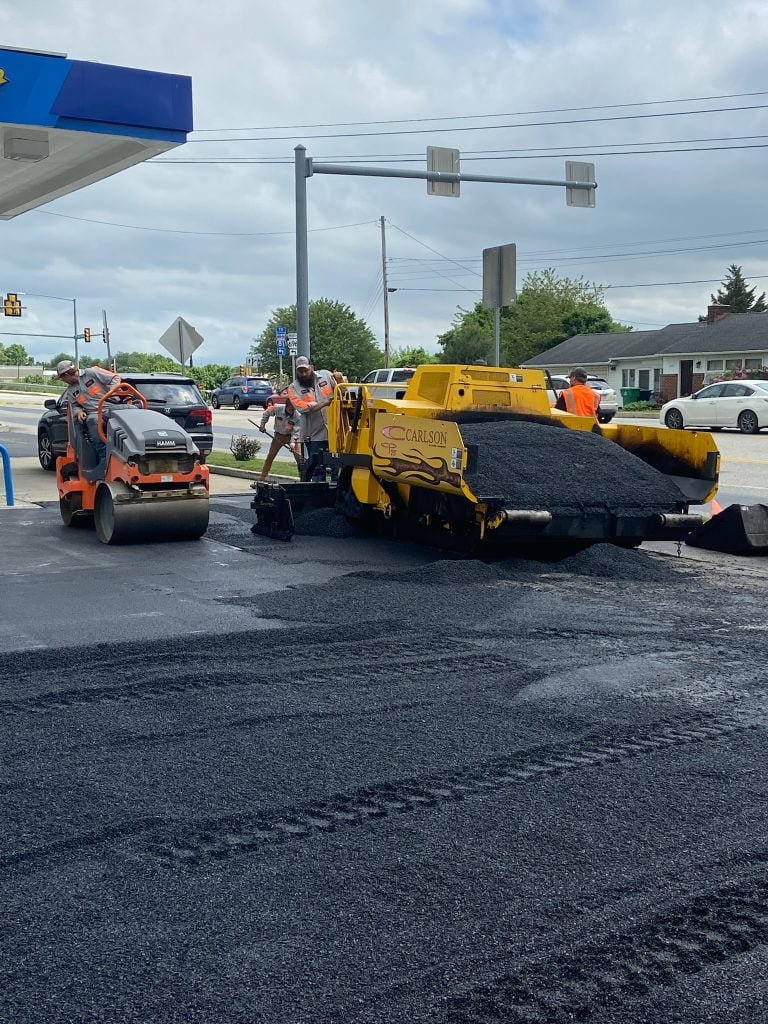 Click or call today for a free, no-obligation quote.
Asphalt overlaying is a popular choice for both residential and commercial applications due to its cost-effectiveness and practicality. This method allows for the repair and restoration of the asphalt surface without having to go through the time-consuming and costly process of a full replacement. By laying a new layer of asphalt over the existing surface, the original base is reinforced, resulting in a stronger and more durable surface. In addition, asphalt overlaying can be customized with different colors and textures, giving the surface a fresh and updated look. Overall, asphalt overlaying is an excellent solution for those looking to repair and extend the life of their existing asphalt surface.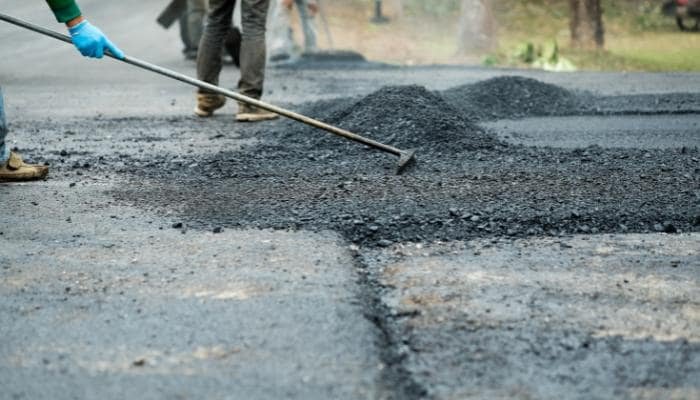 Click or call today for a free, no-obligation quote.